She was built in 1938/39 in Sweden by Oscar Schelin, and designed by Knud Reimers.
She's 43 feet 6 inches long, 7 foot beam, and draws 5 feet.  The mast is about 42 feet tall from the deck.  Sail area (measured) is 30 square metres, but the actual working area is larger than that, and the spinnaker alone is probably 40 square metres.  The cabin has about 4 feet headroom, and there's room for three people to sleep, but the facilities are very basic, no toilet, no hot water.  But she is enormous fun to sail, which is the key thing.
We've owned her since 1984, and sailed her for many years on the East coast of England, with summers in the Netherlands.  In 1998 we decided to sail her to the Baltic, to see the waters she was built for, and we liked it so much that she's still there, at the moment based in Finland.
Who are we?
There are four of us in the family, here are brief CVs: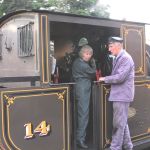 Avril Osborne was born in 1944, and is now retired from sailing, mainly because she bought herself a horse in 2014, and that's taking up a lot of her time.  Here's Avril learning to drive a steam railway engine.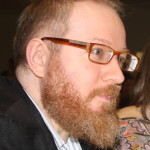 James Osborne was born in 1972, and is busy running a holiday letting business in Glasgow, while also finding time to work with charities and to go to music festivals.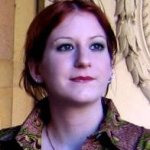 Helen Osborne was born in 1984, and is the reason we bought Korybant, so we're very grateful that she arrived.    She moved to Malta in 2015, which makes getting to Finland a bit more complicated, but her fiance is a keen sailor, so they have both been sailing on Korybant for the last 3-4 years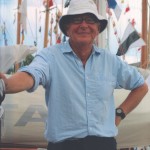 Lastly there's the author of most of this site, David Osborne.  I was born in 1944, and am still working, but on a very part-time basis that allows me to sail for most of June, July and August.  It's a great life.